Coming to Lancaster County, PA? No wonder you're so excited! So much awaits you in this place that's rich in history, tradition, family attractions, and natural beauty.
Looking for a perfect place to stay during your visit? After all, you do want to make sure you stay in a hotel in Lancaster Pennsylvania that will add to your experience and make your visit even more outstanding!
When browsing hotels in Lancaster PA, think location, amenities, charm of the place, think – Fulton Steamboat Inn!
This lovely hotel, with a peaceful and inviting atmosphere, offers relaxing and elegant accommodation, great food and amenities, even a koi pond.
The Fulton Steamboat Inn loves to offer convenience to their patrons, so another great feature of this steamboat look-alike hotel is its gift shop! Isn't it nice to know that you can get a PA Dutch Country souvenir even at the last minute?
At The Emporium Gift Shoppe, an abundance of local specialties, including Kitchen-Kettle items, Lancaster County quilts, souvenirs and handmade arts and crafts, await you.
Here are 8 items that you are most likely to find only at the Fulton Steamboat's gift shop!
Hand Crafted Puzzles Boxes
These high quality handmade gifts are not your regular or typical puzzles. Made out of high quality wood, they are very popular since they make a wonderful, unique gift.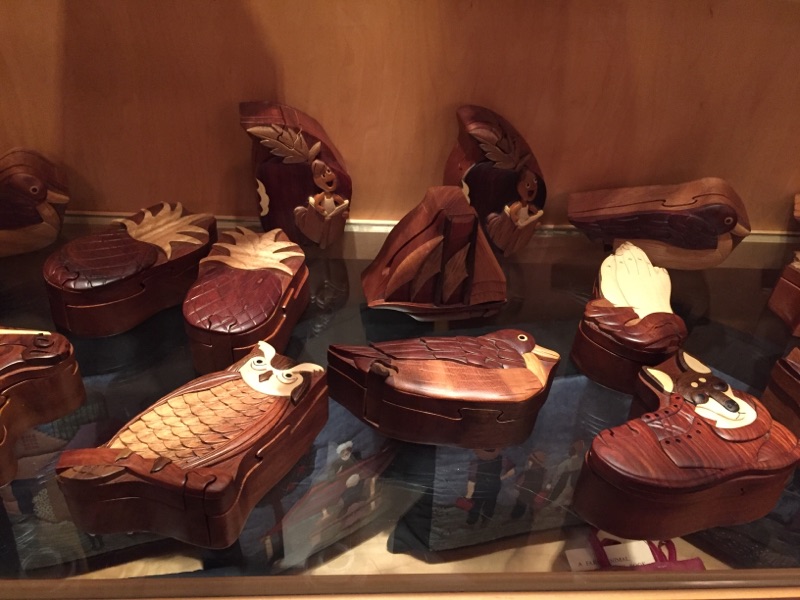 Hand Made Amish Items
Made locally by the Amish, these gifts feature authentic folk design, making them highly popular. You can choose from different items such as ceramic art objects and various kitchen accessories, including potholders that have quotes such as: "The hurrier I go, the behinder I get"
Folkmanis Puppets
These hand puppets are made from high-quality materials and feature remarkably realistic details. Folkmanis Puppets are great for children and their development. They are ideal for various games and parties, teaching, and pretend play. Another wonderful and unique gift!
MC Candles
Made in Lancaster County, these hand-waxed candles are available in many beautiful colors. Get them to enhance the ambience in your home, or as a wonderful, locally made gift.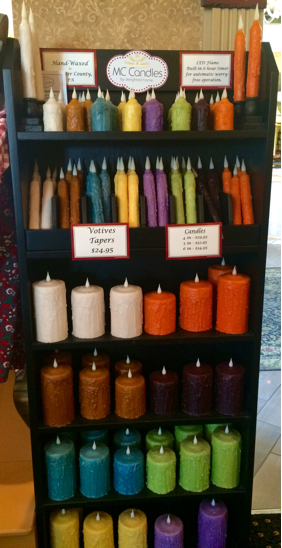 Amish Family Recipes
All kinds of delicious Salsas, such as Pineapple, Mango, Corn, and Black Bean Salsa; Fruit Jams; Hot Mustards; Pickles; and Salad Dressings – all made here in Lancaster using authentic Amish recipes.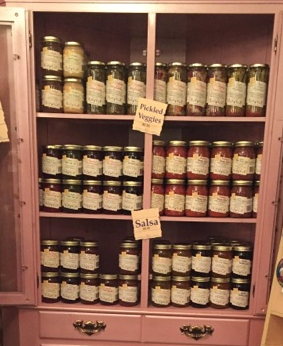 NE'Qwa Art
These amazing mouth-blown glass ornaments by Ne'Qwa Art are made using centuries-old art technique of hand-painting ornaments from the inside. There are only a few, highly skilled painters who create these ornaments. They come in elegant boxes and make such exceptional gifts!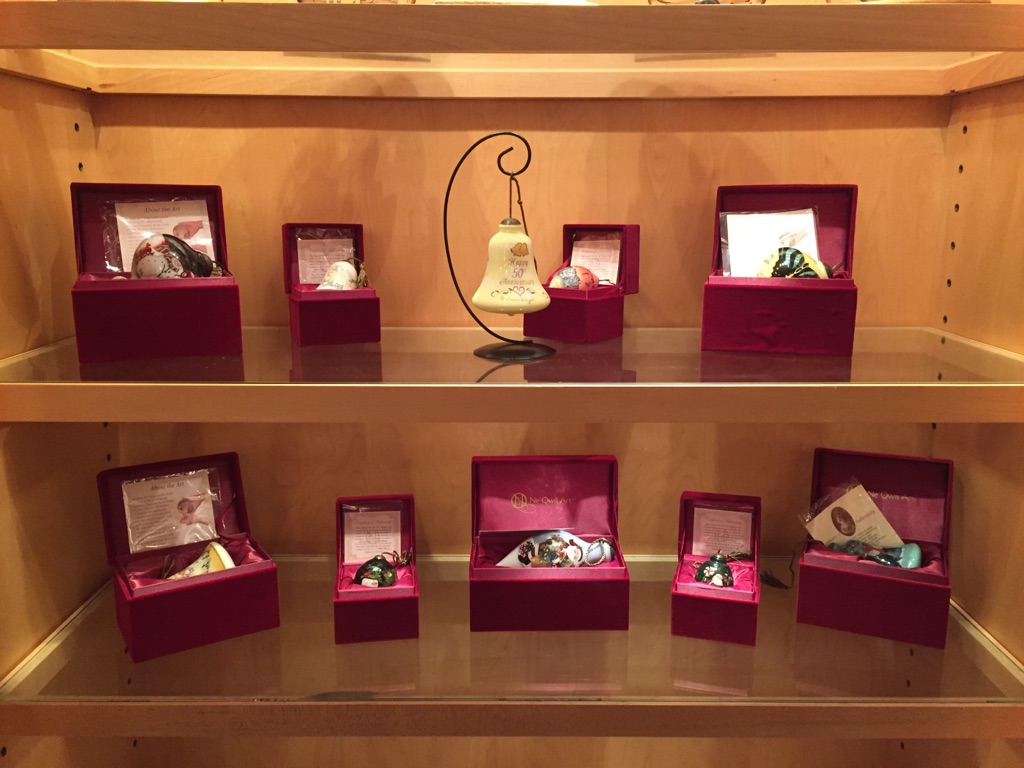 Joan Baker Sun Catchers
Simply breathtaking! These hand-painted art glass items invite the sun and bring the art to life. Here you will find a selection of sun catchers, with so many designs to satisfy everyone – from the elegant to the playful.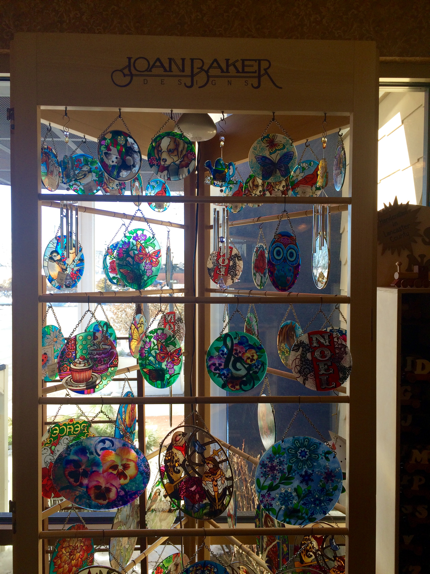 Dynasty
Decorative glass of different shapes, colors and lights featuring nature's marvels. Each item is hand made using traditional techniques of glass fusion.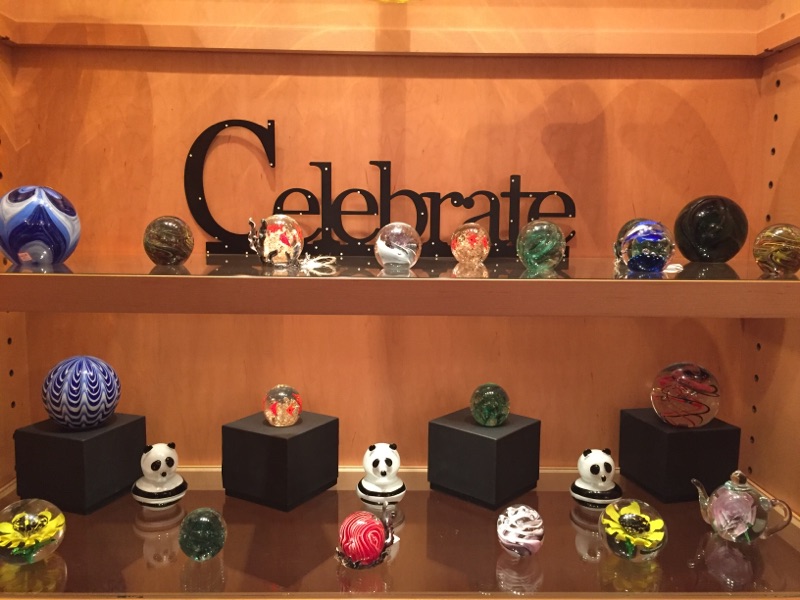 Welcome aboard the Fulton Steamboat Inn, one of the best and certainly the most unique hotel in Lancaster PA.
Book your "steamboat fare" today.