While every season has its advantages, fall offers a particular splendor.
Lovers of autumn celebrate nature's unique gift to turn the world into one big colorful canvas. Autumn is, in many ways, a magical season.
Fall also may be the best season to visit Lancaster PA.
With the air becoming crispier, the leaves more flamboyant, and the sunsets looking like huge explosions of mesmerizing colors, fall lends a special magnificence to Lancaster County.
This fall, come enjoy the tranquil settings and the urban vibrancy of Lancaster County, and take in the bursts of color everywhere. Savor warm apple cider, delicious whoopie pies, and other local produce and seasonal baked goods – since fall here is the abundant time of harvests. Visit homemade crafts at roadside stands and farmers markets, and wander through the orchards and corn mazes.
Upon spending some pleasant time around Lancaster PA, relax and rejuvenate in a sparkling pool. Let the impressions of the day settle in nicely with a refreshing swim or some leisure time in the whirlpool. Complete your beautiful autumn experience at a memorable hotel with indoor pool – the Fulton Steamboat Inn.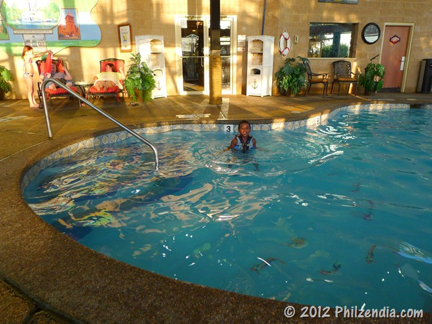 Photo source: http://www.philzendia.com/stay-at-fulton-steamboat-inn/
Whether you're a visitor or a local, Lancaster PA will let you fall in love with its many attractions in autumn; and, what a better way to enjoy it all fully than to stay at the charming venue conveniently located close to local fun attractions and sightings.

Indulge in the Fulton Steamboat's Indoor Pool & Whirlpool, have fun around their very own duck & koi feeding pond, new JR. First Mate's Happy Harbour Landing Playground, a fitness center, game room, and brand new Fire-Pit & Patio overlooking beautiful Lancaster County Farmland!
For the most unique Lancaster PA motel indoor pool experience, check out the Fulton Steamboat Inn today.