When you visit the charming Lancaster County, PA, you are presented with so many remarkable and unforgettable attractions and sights – from traditional and old-fashioned to modern and trendy, from countryside to urban.
Visitors and locals have so much to explore and appreciate in the area, starting with the old-time beauty of Dutch Country, moving on to discover everything that vibrant cities of Lancaster, Lititz, and Ephrata have to offer, and, completing your vacation or visit with some – fun shopping!
So, now that the holidays are over and you have all that Christmas money burning a hole in your pocket, what better thing to do than go shopping!
In the heart of Pennsylvania Dutch Country you will find Tanger Outlet Center, a popular Lancaster outlet shopping hot spot.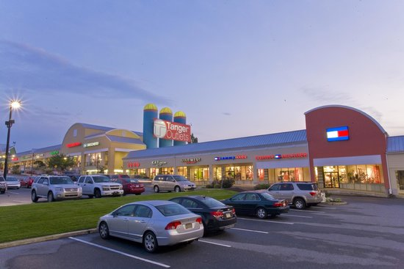 Now, while most Lancaster hotels are a solid 15-30 minute drive from the outlets, when you stay at the Fulton Steamboat Inn you can walk or drive and be there in just a few minutes.
Love a good bargain, but also a good variety and brand names? Then make sure a part of your Lancaster County, PA visit incudes adventurous shopping at the Tanger Outlet Center. As you plan your trip, make sure you have at least one day planned for the outlet shopping, and don't forget to bring a pair of comfy shoes!
At the Tanger Outlet Center, you'll find hundreds of factory outlet stores with a vast variety of brand name clothing, shoes and housewares at prices that are hard to beat.
So write your shopping list and venture into the world of exciting shopping, conveniently located along Route 30 and only minutes from the Fulton Steamboat Inn. Also, remember that Valentine's Day is just around the corner and wedding, graduation, and family reunion season will be here before we know it, so you might as well take advantage of all the gift options and save while you're at it.
With over 65 stores, Tanger Center has something for everyone's taste and budget. When you get hungry, they got you covered – there are many restaurants nearby, plus on weekends you can even choose from many local favorite food trucks.
Another lovely and very unique shopping experience in beautiful Lancaster County, PA awaits you at The Amish Village, which is also super close to The Fulton Steamboat Inn.
You can visit the Amish and be reminded of the simpler things in life, and shop for some old-fashioned and homemade items and gifts. You'll a Smokehouse Market with Amish-made jams, apple butter, whoopie pies and more, a Blacksmith shop, and various Amish-made crafts and souvenirs.
Next time you're searching for a place to stay in Lancaster PA, for your visit, a weekend gateway, or a shopping spree, Fulton Steamboat is your perfect home away from home!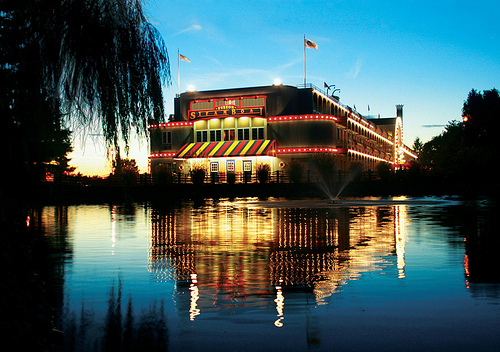 Patrons refer to us as the most unique hotel in Lancaster County PA, because our history, location, design, and ambience make us stand out, while our great service as well as our lovely koi and duck-feeding pond make our passengers' stay truly memorable.
It's not just the great setting and accommodation, it's also the great food and entertainment that awaits you at the Fulton Steamboat Inn.
We are located close to many of Lancaster's main attractions and shopping.
There are many local seasonal events and specials, so stay tuned – join our Captain's Club. You'll receive periodic e-mail notification about special rates, package plans, promotional programs, news and events!
Welcome aboard the Fulton Steamboat Inn for a distinctive lodging in Lancaster PA. We invite you to book your "fare" today.