Lancaster PA attracts many people for various reasons – its rich history and tradition, family attractions, local festivals, rural beauty, and much more.
Perhaps you're visiting the area for the first time; or you can't wait to come again because you love the area so much; or, perhaps you're a local looking for a perfect gateway; in any case, you've picked an amazing place to visit, now all you need is the perfect lodging in Lancaster, PA.
One of the most important things for many people coming to visit is the location of the Lancaster Pennsylvania lodging as most like to be close to local events and family attractions, the Amish Country, shopping outlets, and local towns. So, choosing a hotel on Route 30 makes all the sense.
Fulton Steamboat Inn is located in the bountiful Dutch Country with its pastoral beauty, and close to the city of Lancaster and its vibrant, eclectic charm.
Fulton Steamboat Inn doesn't just have an amazing location; it has a stunning look of a very attractive steamboat.
It is the most unique among the Lancaster PA hotels, boasting three elegant decks of stylishly decorated rooms with Victorian and Nautical themes.
The Steamboat Inn is enfolded by a peaceful setting that offers an authentic riverboat feel. From the moment you step out of your car, be prepared to be inspired by a relaxing, yet exciting atmosphere of the hotel and its environment.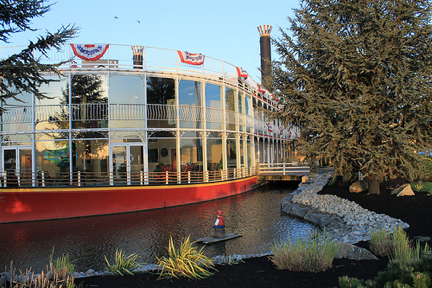 Now, how much sweeter can the setting that has lovely ducks and koi feeding pond get! Also, a fire-pit and patio await you, so you can relish in the beautiful Lancaster County Farmland. Go for a morning stroll by the pond, enjoy the sunsets by the fire, and feel the tranquility of the place.
Traveling with kids? Smile, knowing that we have a fun playground, JR First Mate's Happy Harbor Landing Playground, for the kids right outside the hotel.
After a busy day of sightseeing and exploring, relax in our indoor pool and whirlpool.  
The Steamboat's amenities include a fitness center, game room, complimentary Wi-Fi Internet access, and Blu-Ray DVD players complete with a DVD Library.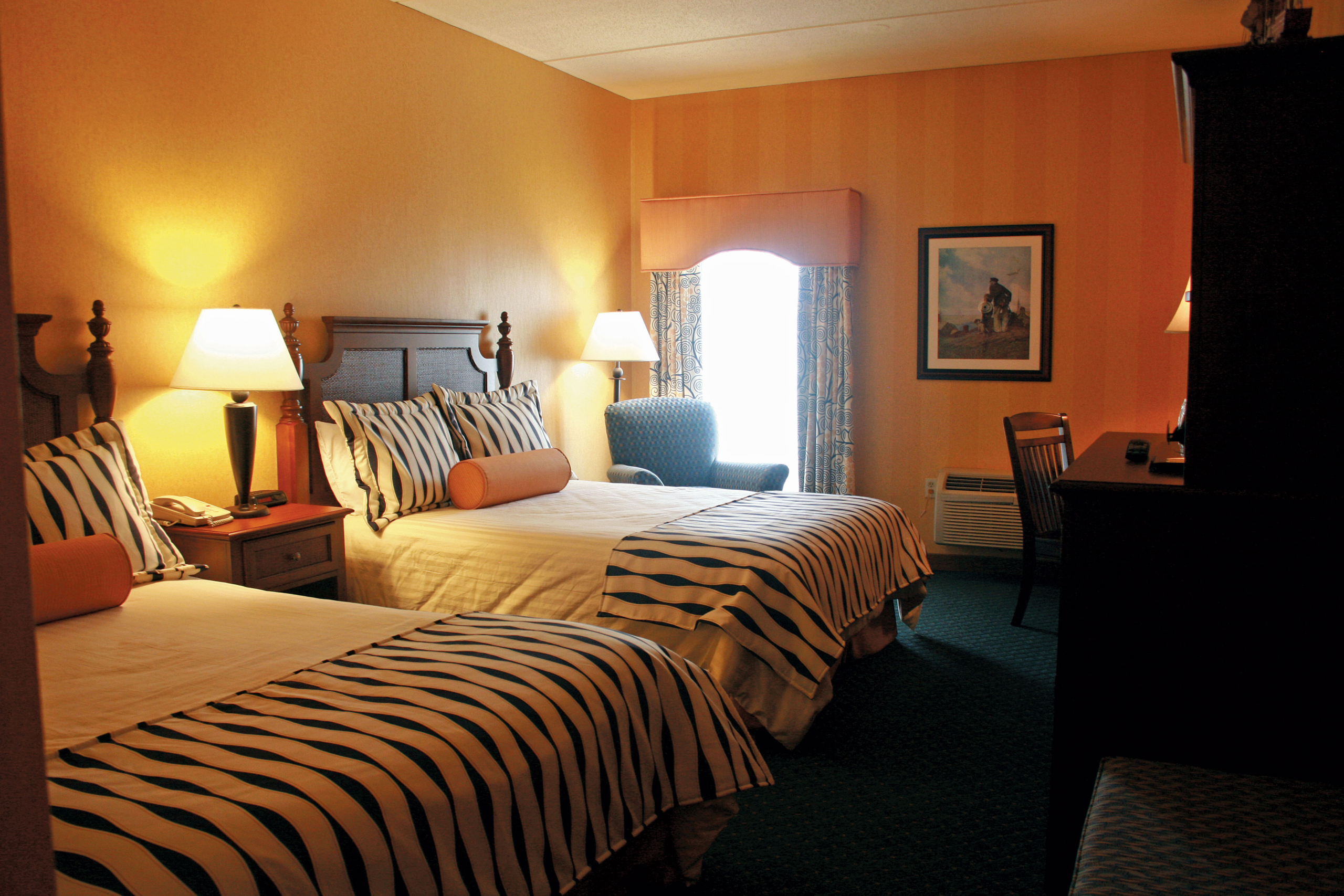 Now, everyone is interested in comfort and cleanliness when it comes to accommodation – which is exactly what you'll find at The Fulton Steamboat Inn!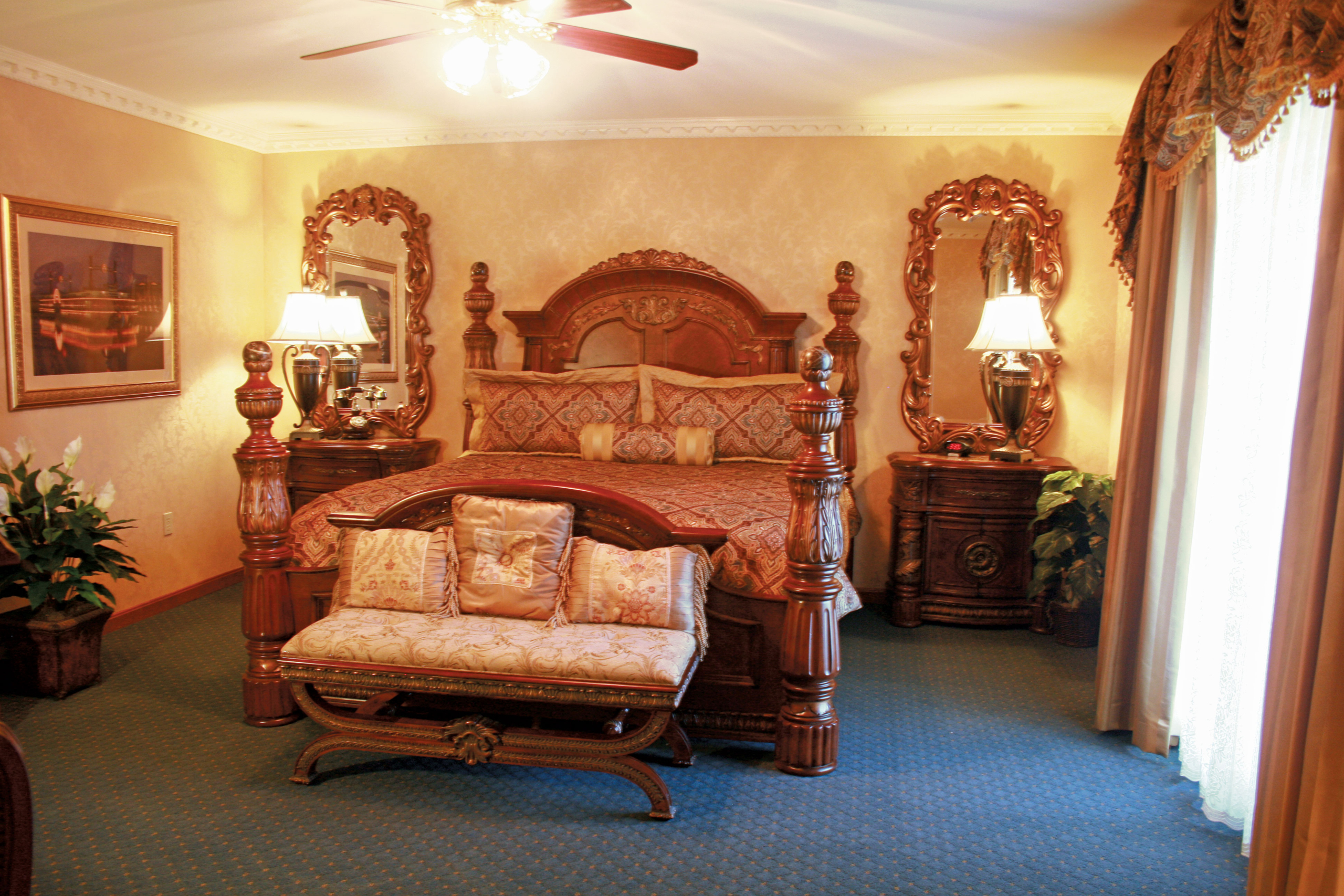 Food and drinks, naturally, play an important role when travelling. Guest like to relax and indulge in good eats and maybe a beverage, and we're happy to let you know that you'll find all that right here at the Fulton Steamboat Inn.
The Huckleberry's Restaurant offers great food, plus and some great piano entertaining on Friday and Saturday afternoons and evenings!
Happy Hour goers will appreciate the Steamboat's Tavern – where from 4pm-6pm you can enjoy Happy Hour menu appetizers and drink specials that are both delicious and a great value.
Travel naturally invites some fun shopping to be done. Explore nearby artisan stores and outlets, but make sure you stop by our gift shop. Fulton Steamboat Inn's the Emporium Gift Shoppe offers PA Dutch Country souvenirs, local specialties, such as Kitchen-Kettle jams, chocolate-covered pretzels, handmade arts and crafts, Lancaster County quilts and much more. So treat yourself to a souvenir to remind you of your wonderful trip, or get a gift for someone else.
Finally, everyone loves our special offers and discounts and promotions. So take advantage of the specials and promotions we have right now:
Our Victorian Bed and Breakfast Package includes 2 Days / 1 Night accommodations, as well as our Authentic Lancaster County Family-Style Breakfast for two the following morning.
Also, we offer AAA and AARP Discount – members receive a five percent discount when reserving our regular rates through our online reservation system.
Contact us to find out more about the special deals we have onboard!
Next time you come to explore beautiful Lancaster County – we'd love to be your go to Lancaster Pennsylvania lodging.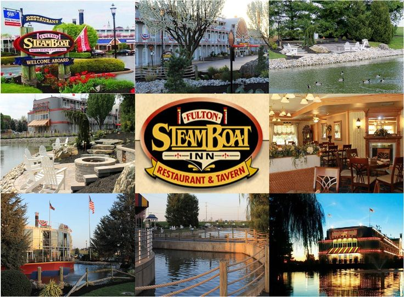 Choosing a Lancaster PA hotel that will make your visit even more amazing and memorable is priceless – book your "steamboat fare" onboard Fulton Steamboat Inn today.