Are you planning on traveling over the holidays and want to explore the beautifully quaint town of Lancaster, right in the heart of Central Pennsylvania? The Fulton Steamboat Inn, a unique, full-service hotel in Pennsylvania Dutch country, is a destination in and of itself. From delicious food, unique gift shops, fire pits, holiday themed train rides, dazzling light displays, dinner theaters and visits with Santa Claus just minutes away, the Fulton Steamboat Inn is ready to help you and your family savor what is left of 2020 and make lasting memories this holiday season!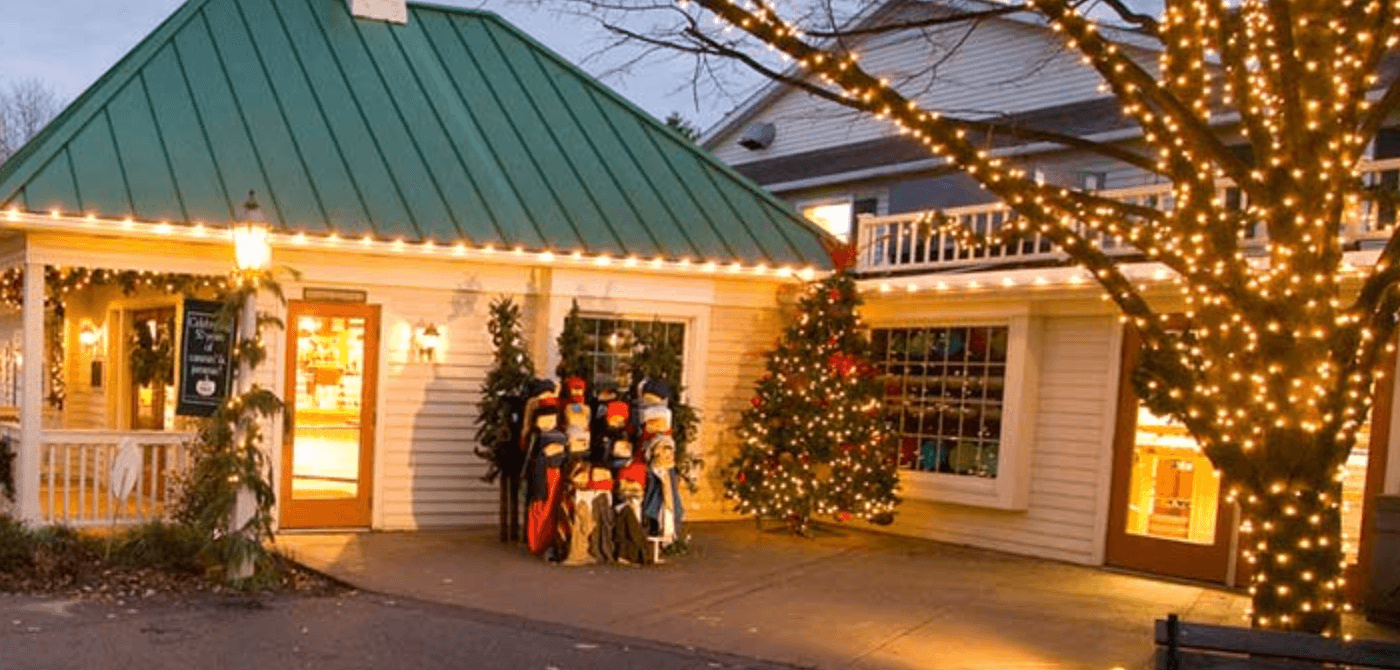 (Photo courtesy of KitchenKettle.com)
If the uncertainty of the COVID-19 pandemic the past eight months has taught us anything, it's the value of quality time spent with our loved ones. Come escape to the Fulton Steamboat Inn and feel right at home with our safe and welcoming lodging accommodations. With a variety of on-site amenities, such as our heated indoor pool, fire pits, gift shop and playground – there's something for the whole family to enjoy! Dine on some delicious food and drinks at Huckleberry's Restaurant right here on our hotel's premises. The Fulton Steamboat Inn staff looks forward to welcoming you to their hotel and helping you plan an enjoyable stay in beautiful Lancaster, PA this holiday season.
Check out some of these fun holiday experiences to enjoy with your family and friends in our area this winter:
Come Visit Us at The Fulton Steamboat Inn!
From our unique steamboat designed hotel with nautical and Victorian themed guest rooms, lots of nice amenities to enjoy with the whole family to an abundance of nearby holiday-themed fun to be had, you'll love visiting the Fulton Steamboat Inn! In accordance with state law, we are following all current safety guidelines surrounding COVID-19 mandates. To see the steps we are taking to keep you safe during your stay, please click here. For the safety of our team and other guests, we ask all Fulton Steamboat Inn guests to wear masks when they enter the hotel and to follow social distancing guidelines while lodging with us. For more information about how we are keeping you safe during your stay, click here.
Feel free to make a reservation online or by contacting us at (717) 299-9999. There are still great opportunities for special memories to be made this holiday season right here in Lancaster, PA!
* While booking experiences in the Lancaster/Central PA area during your stay at the Fulton Steamboat Inn, be sure to review the specific websites carefully to ensure their hours of operation, capacity limits, etc. are up to date and accurate.