At Fulton Steamboat Inn, our passion and enthusiasm lies in providing our guests with elegant and relaxing environment, where they can feel invigorated and pampered, while having fun and creating beautiful memories with their loved ones.
Whether you're visiting Lancaster County for the first time or you're a frequent guest of our unique hotel – our commitment is to enhance your experience while lodging with us.
To better serve our patrons, Fulton Steamboat Inn has recently completed another round of extensive renovations, designed to carry on the tradition of superior accommodations and premium services we offer to our guests.
Fulton Steamboat Inn is situated in the splendid Lancaster Country, PA, on Route 30 that will easily take you to dozens of artisan shops, restaurants, family fun and cultural attractions, including the beautiful and tranquil Amish Country.
Recent renovations on the first and third floors are now followed by equally luxurious renovations on the hotel's second floor. They include all new bathrooms with tile floors, new vanities with granite countertops, shelving additions, and pocket doors that promise a more comfortable and open space for guests. These lavish enhancements of bathrooms mean that all guests from the 1st floor 'Promenade Deck' to the 2nd floor 'Observation Deck' to the adults only 3rd floor 'Sun Deck' can now enjoy a new level of luxury during their stay.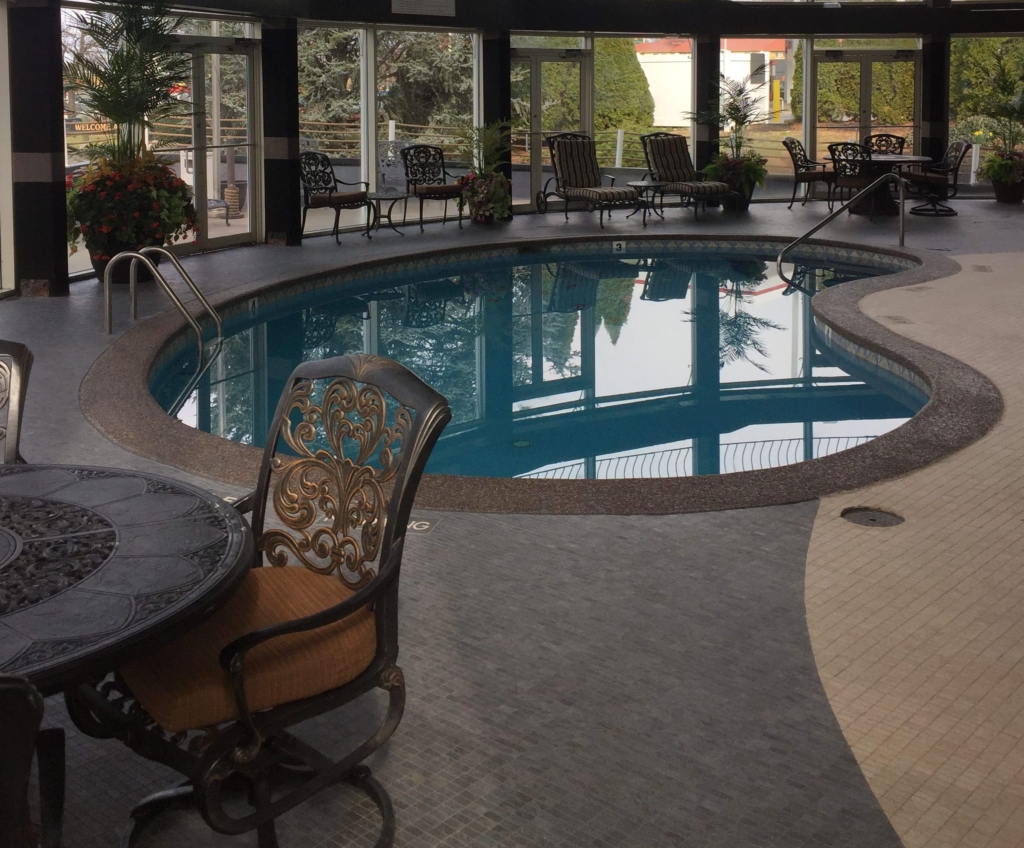 We are happy to announce that the Fulton Steamboat Inn's pool is also getting an extensive makeover. The renovations include a beautiful two-tone tile floor, and new HVAC systems that will not only heat and cool the pool area, but will also remove the humidity, enhancing guests' poolside experience year-round. And that's not all; the 'Sun Deck' rooms got all new bedding, featuring the highest quality Serta Mattresses.
Numerous awards, including multiple Trip Advisor Certificates of Excellence attest to the ongoing efforts and commitment to please each and every guest.
The Fulton Steamboat Inn continually showcases its commitment to its guests by delivering a unique experience, premium service and luxury accommodations. Its perfect proximity to the area's many attractions adds to the popularity of this lovely Lancaster, Pennsylvania boutique hotel.
The Fulton Steamboat Inn's design, a tribute to Lancaster's favorite hometown engineer, Robert Fulton, inventor of the first steam-powered ship, makes it the most unique hotel in the area. It looks like a stately steamboat, with three elegant decks of charmingly decorated rooms featuring Victorian and Nautical themes.
Fulton Steamboat Inn is home of Huckleberry's Restaurant and Tavern, so rest assured you and your family will have plenty of food and drink options. Huckleberry's Restaurant also features a piano entertainment on most Friday and Saturday afternoons and evenings.
The Fulton Steamboat's serene setting offers an authentic riverboat feel, and you'll even find a duck and koi fish pond. You can take refreshing morning strolls or a sunset walk around the pond, or enjoy the scenery on the patio with a fire pit.
In addition to the sparkling indoor pool and whirlpool, our amenities include a fitness center, game room, complimentary Wi-Fi Internet access, Blu-Ray DVD players complete with a DVD Library. And, The Emporium Gift Shoppe is right here, so you can always get a last minute gift or a PA Dutch Country souvenir without even having to leave the hotel.
Our friendly and helpful staff awaits to extend our well-known hospitality and make your stay even more special. Also, ask us about local attractions, various festivals, and family events. There's so much to explore and experience here, from bucolic beauty of Lancaster County to the more urban scene of Lancaster and other local towns.
Join us and experience for yourself all the ways the Steamboat keeps improving for the Passengers!
The Fulton Steamboat Inn invites guests to "Come Onboard!" the most unique hotel in Lancaster PA – book your "steamboat fare" in one of our staterooms today.