You are coming to visit Lancaster, PA, and you are super excited for your trip to this wonderful area.
You plan your days and evenings and think about all the amazing attractions, scenery, and events that are going to make your stay even more memorable.
Whether you're a visitor coming to explore the many gems of Lancaster County PA, or a local seeking a perfect hotel for a nice weekend getaway – you deserve to stay in a place as distinct and awesome as the area.
Now, how many of us have booked a hotel that seemed to be absolutely amazing – only to find out that it's not nearly what we expected when we got there?
If you are one of many who has experienced that firsthand, you know exactly how much it can negatively affect and even ruin your vacation.
You save money and time to take a vacation, so it's only natural for your accommodations to be a very important aspect of your visit.
If you want to cherish every moment while on your vacation, and value all the memories that are being created during your travels – The Fulton Steamboat Inn is just the place for you and your dear ones
For many years now we have been referred to as the most unique among the hotels in Lancaster County, PA. Our patrons really fall in love with Fulton Steamboat's distinct design and history, and get to appreciate and enjoy the ambience, service, amenities, and location.
Three elegant decks of attractively decorated guest rooms with Victorian and Nautical themes radiate authentic riverboat feel. Fulton Steamboat really looks like a steamboat, and you can feel like you're about to take off into the serene waters.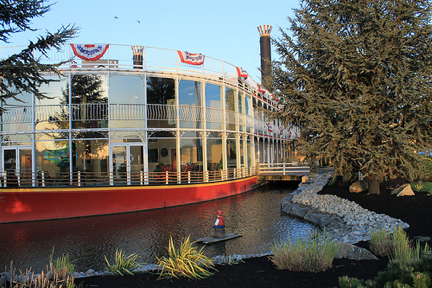 When you stay at the Fulton Steamboat Inn, you are surrounded by a tranquil environment with many walking trails and plenty of area to enjoy the sunset, sunrise, and so much more.
Overlooking the lovely Lancaster County farmland, you'll find dreamlike koi fish in the koi and duck feeding pond, an outdoor patio and a fire pit.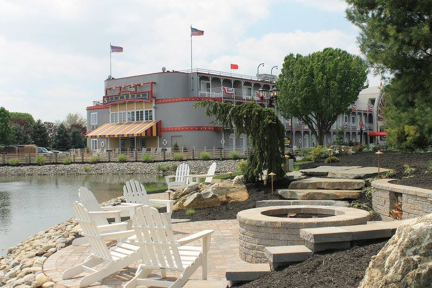 You'll find a great outdoors area for kids to play, too – JR. First Mate's Happy Harbour Landing Playground.
Inside the Fulton Steamboat Inn, you'll be delighted by its elegant, yet relaxed décor.
Hotel's comfort, excellent amenities, cleanliness and stellar service will truly enhance your stay here.
At the end of a long day having fun around the County, relax and rejuvenate in the hotel's a Heated Indoor Pool and Whirlpool.
Besides the prime location, hotel's setting and accommodation, Fulton Steamboat Inn also offers great food and entertainment.
Our excellent, award-winning Huckleberry's restaurant is on-board – so you don't even need to go ashore. Plus, there's even a Happy Hour in the Tavern!
We are located by the Route 30 that will take you to the Amish Country and city of Lancaster and nearby towns; we are close to many local main attractions. There are numerous local seasonal events and specials, and we'll be more than happy to provide you with more information.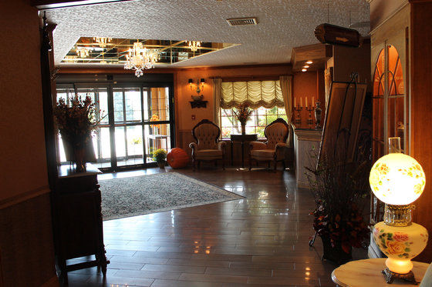 Discover the timeless beauty and charm of the magical Dutch Country and vibrant cities of Lancaster, Lititz, Ephrata, as you stay in the most unique hotel in Lancaster Pennsylvania.
We invite you to check out our virtual tour and photo gallery for a nice preview of exactly what the Fulton Steamboat Inn has to offer to its visitors:
Book your "steamboat fare" today join us aboard the Fulton Steamboat Inn.