You love to travel, to explore new destinations, and revisit favorite places. You would do it more frequently – if it was not so expensive, especially with the rising cost of jet fuel and air carriers charging extra for everything from baggage to aisle seats. If you are on a budget like most of us, you may be wondering if you can even afford a vacation.
How would you like to be able to travel and not break your bank?
Here are some of our favorite travel tips and Ways to Save Money While Traveling:
Travel off-season to find better bargains – accommodations, airfare, tours, and even food is typically much higher if you are traveling during high season or the holidays.
Lancaster County, for instance, is absolutely gorgeous in autumn, and with kids back at school and no major holidays (if you visit before Thanksgiving), flights will be cheaper, you may get a better lodging deal, and your destination will be a lot less crowded. Even during the winter, the weather can be pretty nice and the snow magical, there are less tourists, and more hotel rooms to choose.
Be a local tourist – plan a weekend gateway, explore your own county without waiting for company to do the sightseeing.
Plan wisely – several U.S. cities are considered jump-off cities, meaning you can plan to visit two or more destinations in one. For instance, a trip to our nation's monuments in Washington, DC, may include a trip to Baltimore, DE and Lancaster, PA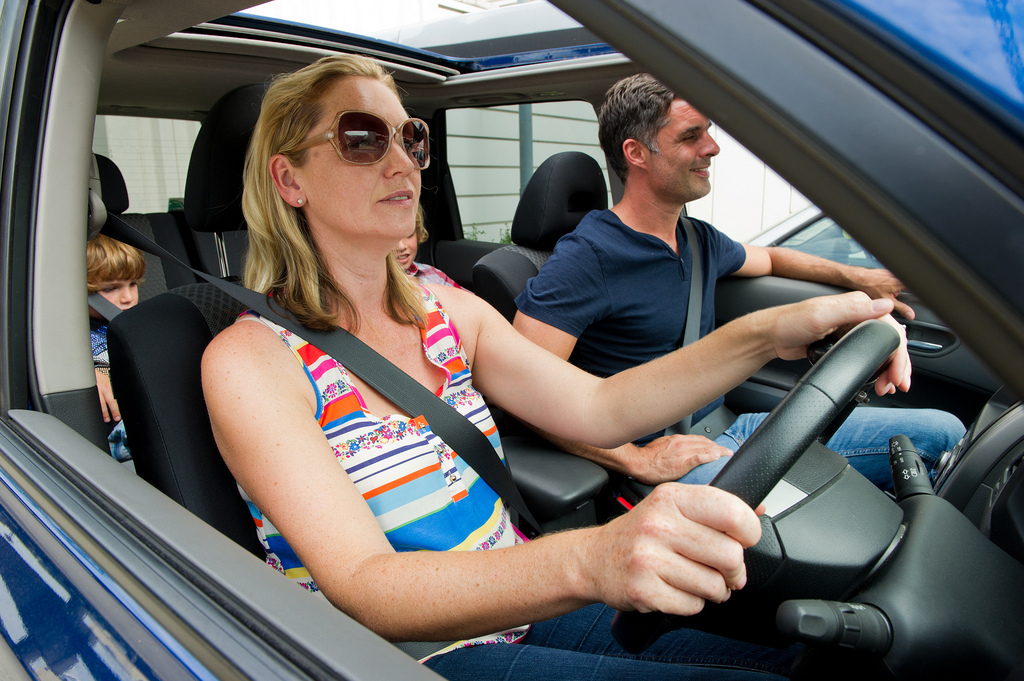 Travel by car – despite gas costs, taking road trips can be cheaper than buying airfare for the whole family. If you have a leased car, you may want to consider a rental in lieu of racking up the mileage. Make sure you get an E-ZPass or one of the other toll passes (IZoom, Fast Lanes) when traveling across 12 Eastern and Midwestern states that use the same transponders. You can temporarily add up to four cars to your E-ZPass account online or over the phone, making it easy to register your rental car.
Use the American Automobile Association's online TripTik tool to map out your trip, and gasbuddy.com to find the cheapest gas at every stop along the way.
Spend on experiences rather than things – while travel invites some shopping to be done, how about saving that money and putting it towards actual travel costs, so you can feel more relaxed and not worry about doing the "touristy" things. Perhaps make a new tradition of getting together with friends and family to share the photos and stories instead of giving each other souvenirs!
Get an annual multi-trip travel insurance policy – it is cheaper than buying on the spot single trip insurance.
Use technology and smart phone apps – for everything, including: travel guides, maps, phrasebooks, and more! Download them and save not only on paper travel guides, maps, brochures, etc., but also a lot of space in your bag meaning less chance of excess baggage charges if you are flying.
Eat smart – make lunch your main meal; prices are often 30% cheaper than the same entrees on a dinner menu. If you go out to dine, choose a BYOB and save on expensive wine and alcoholic drinks. Also, make sure you visit local farmer markets – you will experience real life, plus save money on food.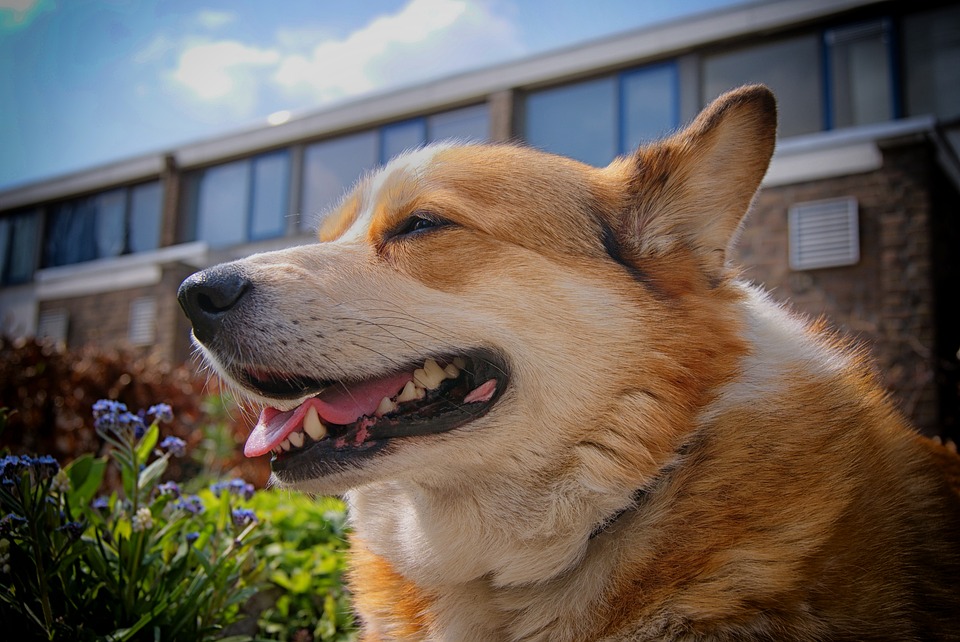 Pet-sitting swaps Instead of kennels – your pets are your family, but you cannot always take them with you. Making sure they are taken care of can cost a small fortune. With boarding your pet, the cost of board, taxes and other fees like bathing, special foods and exercise can quickly add up. Save money by making a deal with another pet-loving friend/neighbor and swap pet-sitting services. You can even look on sites like sittercity.com and craigslist.com for people looking to swap services with you.
We hope you find these Money Saving Tips When Traveling useful!
When visiting Lancaster, PA, you will find the Fulton Steamboat Inn to be the most unique among the local hotels, boasting three elegant decks of stylishly decorated rooms with Victorian and Nautical themes, surrounded by a peaceful setting that offers an authentic riverboat feel.
We recommend booking directly with the hotel, instead of using third party sites. Hotels should always offer the best rate, and Fulton offers the best rate guarantee. Look for this option on our site: https://fultonsteamboatinn.com/best-rate-guarantee/
Everyone loves our special offers and discounts – so take advantage of the specials and promotions we have right now:
Our Victorian Bed and Breakfast Package includes 2 Days / 1 Night accommodations, as well as our Authentic Lancaster County Family-Style Breakfast for two the following morning.
Also, we offer AAA and AARP Discount – members receive a five percent discount when reserving our regular rates through our online reservation system.
Traveling with kids? Smile and relax, knowing that we have a fun area, JR First Mate's Happy Harbor Landing Playground, for the kids right outside the hotel, so you do not need to spend money and time taking them elsewhere to provide fun time to them.
There are lovely ducks and koi feeding pond here, too!
The whole family can enjoy the Steamboat's game room, complimentary Wi-Fi Internet access, and Blu-Ray DVD players complete with a DVD Library.
Also, a fire-pit and patio await you, to take in all the beauty and peacefulness of Lancaster County Farmland. Go for a morning stroll by the pond, enjoy the sunsets by the fire, and feel the tranquility of the place.
If you like to stay active during your travels, our amenities include a fitness center and an indoor swimming pool.
As far as food and drinks, you will have peace of mind knowing that we offer both right here at the Fulton Steamboat Inn. Enjoy Happy Hour menu appetizers and drink specials that are both delicious and a great value at the Steamboat's Tavern from 4pm-6pm. In addition, the Huckleberry's Restaurant offers great food, plus some great piano entertaining on Friday and Saturday afternoons and evenings.
Next time you come to explore beautiful Lancaster County, its rich history and tradition, family attractions, local festivals, rural beauty, and more – we would love to be your go to Lancaster Pennsylvania lodging.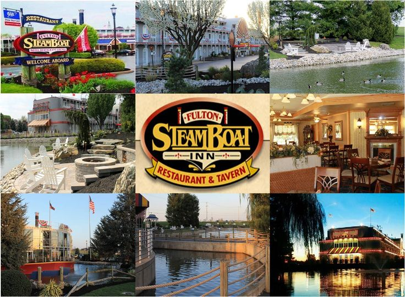 Choosing a Lancaster PA hotel that will make your visit even more amazing and memorable is priceless – contact us today to book your "steamboat fare" at Fulton Steamboat Inn and find out more about the special deals we have onboard.