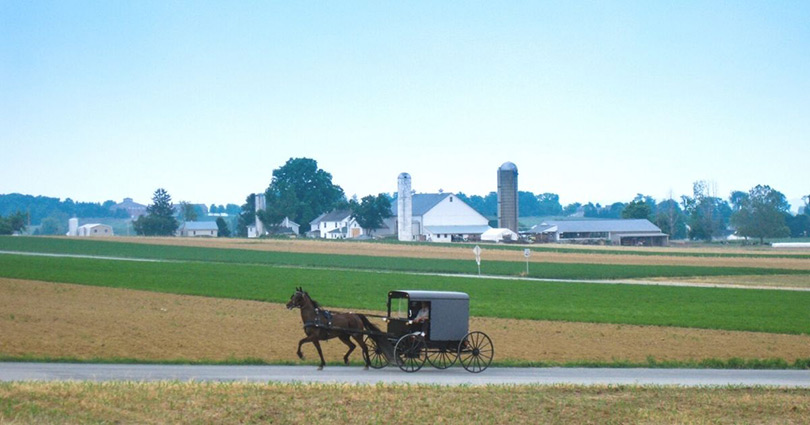 It's always a great time to visit Lancaster County. From verdant farmlands and picked-fresh produce in the summer to storybook holidays in our historic cities in the winter, there is always something new to discover. The freshness of spring, in particular, makes taking a trip to Lancaster County especially fun.
Whether your interests call you to rest and reset in Amish Country, to experience one of our renowned cultural events, or to indulge in a shopping spree, Lancaster County is often described as a unique weekend travel destination revered by many. But, if you find that your travel plans offer more flexibility, you'll enjoy a different experience in Lancaster when you plan a weekday stay. And, you may find that the benefits are a welcomed reward.
Before you plan your Lancaster County getaway, learn more about the benefits of weekday travel in Amish Country.
See More
Lancaster County is steeped in hospitality and tradition. That often means Sundays – and sometimes Mondays – are reserved for family and rest. Throughout our countryside, you'll find many attractions, restaurants, and shops owned by the Amish or members of the Plain Community are closed on Sundays. In our cities, you'll often see reduced hours on Sundays and closures on Mondays to offset the working weekends. While there is still plenty to do over a weekend getaway, weekday travel offers a special way to experience everything there is to love about Lancaster County.
Beat the Crowds
Popular destinations such as Tanger Outlets, Sight and Sound Theatres, and Kitchen Kettle Village often draw large crowds over the weekends. The friendly bustle can be exciting – or overwhelming. Weekday travel often means fewer crowds, shorter lines, more seating options, and a leisurely pace that allows you to fully embrace a vacation mindset.
Live Like a Local
Weekdays are a wonderful time to meet our local community. The slower pace provides ample opportunities for friendly conversation and a chance to glean a few insider tips. Chat with a shop owner, spend an afternoon people-watching in our city centers, and immerse yourself in our local culture through Lancaster's restaurants, breweries, art galleries, and quaint shops.
Save Money
A major advantage of booking your stay on a weekday is the cost savings. Entertainment venues often offer discounts for off-peak performances. Many restaurants offer weekday specials and happy hours. And you'll also see this when you book your stay aboard the Fulton Steamboat Inn.
Whenever you choose to travel, we hope you'll enjoy your visit to Lancaster County and your time spent with us aboard the Fulton Steamboat Inn! When you're ready to plan your trip, we can help! From our picturesque grounds, full-service amenities, and unique nautical- and Victorian- themed guest rooms, we'll help make your stay aboard the Fulton Steamboat Inn, and your trip to Lancaster County, one to remember!