No better time to think of warmer temperatures and spring than when winter has a firm grip on the northeast, and the time to make plans for spring travel has arrived. For anyone visiting Lancaster County, and its thriving theater scene, this spring will feature an array of fresh and unique productions full of lively music and fun.
Less than 5 minutes from the Fulton Steamboat Inn, one of the most unique hotels in Lancaster, PA, Sight & Sound Theatre will premiere DAVID, live on stage from March 12 through December 31. 2022. From brainstorming initial concepts to the final rehearsals, productions at Sight & Sound take approximately three and a half years to bring to fruition. With that level of commitment to excellence, you'll be sure to be wowed by DAVID.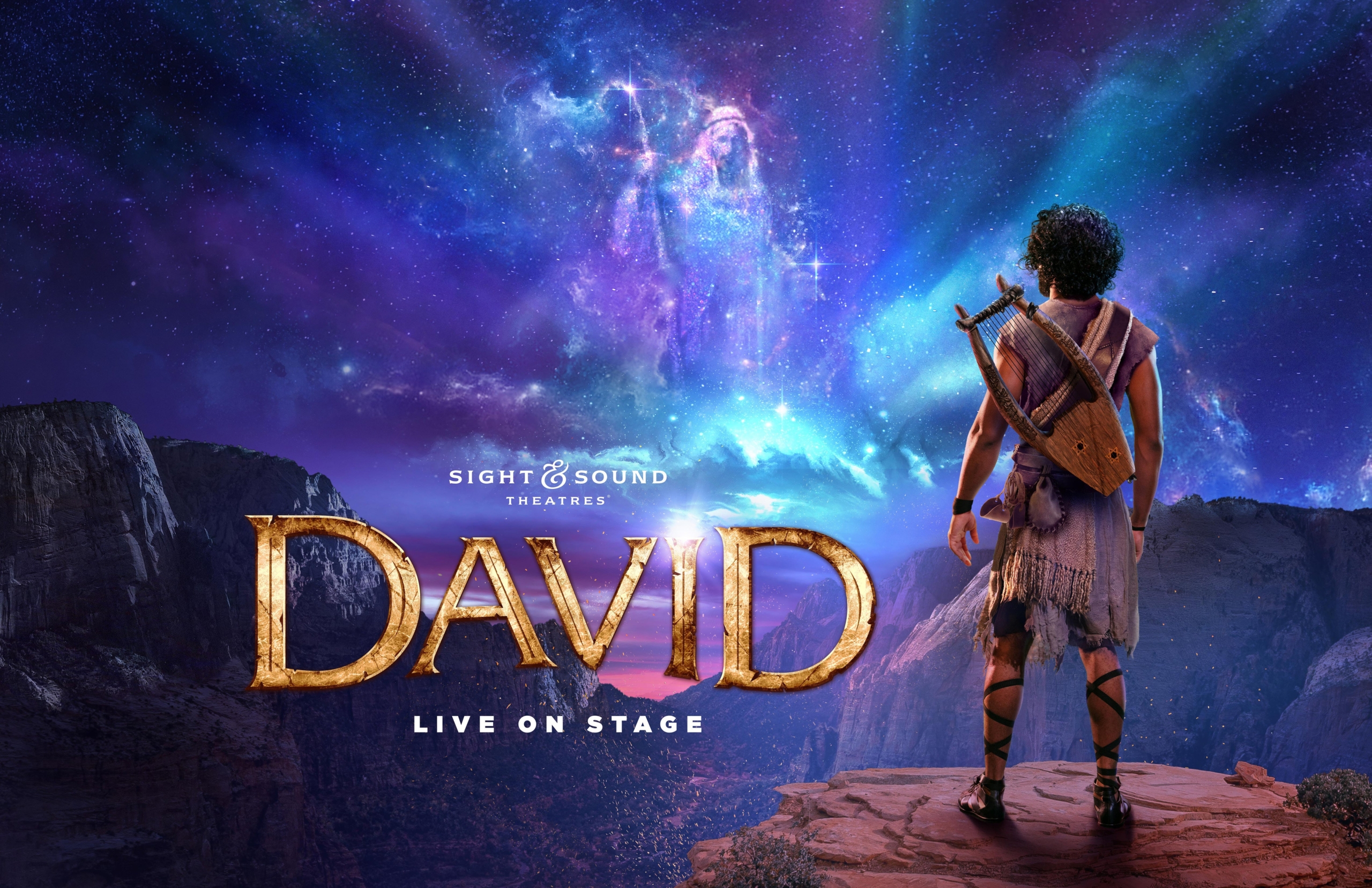 The show will chronicle David's life as a young shepherd, master poet, and fearless warrior, along with his ascent to the throne as an anointed king filled with giants and Philistine soldiers. Sight & Sound Theatre's renowned productions are well-known for featuring live animals, incredibly engineered sets, and outstanding acting. DAVID will also include original music inspired by the Psalms.
At the American Music Theatre – another great venue just ½ mile from the Fulton Steamboat Inn – you can catch something new just about every weekend. The month of March will kick off with a concert by country music star Chris Lane on March 5 and comedian Bill Engvall's Farewell Tour on March 6. Get your tickets and check out the rest of the spring lineup at amtshows.com.
In the mood for a magical classic? Check out Singin' in the Rain at Dutch Apple Dinner Theater, located just a 20-minute drive from the Fulton Steamboat Inn. The timeless musical follows the love affair of Don Lockwood and Lina Lamont – the leading man and the starlet – and will have you singing along and tapping your feet to all of the unforgettable music and dancing! Singin' in the Rain debuts at Dutch Apple on Feb. 25 and will be performed through April 16, 2022.
Another spectacular theater experience about 20 minutes from the Fulton Steamboat Inn will be found at none other than the historic Fulton Theatre in downtown Lancaster. The incredible team at the Fulton Theatre will bring The Sound of Music, the beloved musical set in 1930s Austria, to the mainstage from Feb. 22 to March 20.
Later in the spring season, from April 5 to May 1, Fulton Theatre will present Smokey Joe's Café: The Songs of Leiber and Stoller. The show, which was Broadway's longest-running musical revue features the iconic songbook of legendary rock 'n' roll songwriters Leiber and Stoller, with chart-topping hits like "Poison Ivy," "Hound Dog," and "Jail House Rock" and a Grammy Award-winning score.
If you're looking for hotels in Lancaster, PA to stay at while you're taking in all of the fantastic local shows planned for this spring, give us a call at the Fulton Steamboat Inn at 717-299-9999 or reserve a room online today. Welcoming ambiance, clean and luxurious rooms, and personalized service await you at the Fulton Steamboat Inn!
As you're searching for great hotels in Lancaster, PA, keep in mind that we offer delicious food at our on-site Huckleberry's Restaurant & Tavern. Open daily, award-winning Huckleberry's offers Lancaster County classics, as well as fresh signature recipes from our chef. Whether you need to fuel up before, between, or after taking in one of the spectacular shows or sights nearby, Huckleberry's will be right here for you and yours.
It's never too early to start thinking about spring, and the Fulton Steamboat Inn is the answer if you're looking for exceptional, unique hotels in Lancaster, PA!