Summer time is a season of fun and adventure. Taking a vacation or a weekend gateway and creating amazing memories is the best way to recharge and have a great time with your loved ones – and Lancaster County, PA has plenty of exciting things for you to do and see.
We picked some of the popular and entertaining local events for you and your family and/or friends to check out this summer!
If you're looking for family fun, visiting one (or more) of the following destinations is a must:
Dutch Wonderland Family Amusement Park
A favorite PA Dutch Country's attraction for the young and young at heart. It offers more than 30 kid-friendly rides, including roller coasters, water play, miniature golf and live entertainment. Dutch Wonderland is home to fun characters such as Duke the Dragon and the Princess of Dutch Wonderland, welcoming kids for special events designed to educate and entertain. It's a family adventure you don't' want to miss.
Strasburg Railroad
Another favorite of Lancaster County visitors, as well as a destination for many locals who like the feel of old times. Come ride aboard a real, authentic steam train through the scenic Amish countryside and experience a thrill unlike any other.
Turkey Hill Experience
Where sweet flavors and lots of fun and learning happen! Discover how their ice cream is made, sit in a milk truck, milk their mechanical cows, and learn about the people and culture of Turkey Hill Dairy. Experience and taste ice tea from around the world in a way you never have before in their Tea Discovery, and bring your virtual ice cream creation to life as you make your own pint of ice cream in the Turkey Hill Taste Lab!
Buggy Rides  
An awesome and enjoyable way to learn about the Amish with a guided tour of some of our backcountry roads from inside a horse-pulled Amish buggy. A knowledgeable guide will explain the Amish way of life, what the Amish believe, and why they choose to live such a different lifestyle. There are a number of Amish Buggy Rides from which to choose.
Hands on House Children's Museum
Located in Lancaster, the museum features self-directed exhibits that are designed for adults and children to play and learn together. Come explore interactive exhibits, experience unique educational programs, or play outside in Mason's Garden!
Choo-Choo Barn
A fascinating stop for kids of all ages in Traintown U.S.A. The Choo-Choo Barn has 22 model trains intersecting and winding in and out through a 1,700 square foot display that is more than just another train layout. In between all the trains and train tracks you'll find over 150 hand-built animated figures, vehicles and action sequences
Rocky Springs Entertainment Center
A variety of entertainment for families, teams, groups, friends, and corporations. You can bowl on one of their 34 luxury lanes, have fun in their new laser tag arena or their video arcade, and enjoy great food and drinks.
Here are some highlights for adults coming to explore the area:
Sight n Sound Theater
 For theater and spectacular shows lovers! Spend a wonderful evening, just a few minutes from Fulton, at Sight and Sound, a unique place with over forty years of bringing the Bible to life on stage. Come for an exciting "experience filled with laughter, action, adventure and edge-of-your-seat storytelling for guests of all ages".
American Music Theater
Hosting top name celebrity concerts, original Broadway-caliber productions, and seasonal Christmas shows in this 1,600 seat theater.
Rest assured there's something for everyone on stage at American Music Theatre.
Historic Lititz
A small town with a big charm, energy and enthusiasm! You'll fall in love with this quaint place that actually has a lot to offer. Take a tour of the Julius Sturgis bakery, learn about the history of pretzel baking, see the original brick ovens built in 1861, and watch and savor old-fashioned soft pretzels being made on site.
Plan a visit to the local Chocolate Factory – nothing like chocolate to enthrall the senses! And if you're here on a second Friday of any month, you can experience local shops, restaurants, and galleries as they stay open late throughout downtown, and musicians, artists and entertainers bringing so much magic to historic Lititz.
Kitchen Kettle Shops
For an authentic Lancaster County shopping experience! Find items and gifts at more than 40 shops in the outdoor village, authentic PA Dutch gifts and locally-made merchandise, including hand-made quilts, crafts, art and more. Kitchen Kettle also features many fun events, so be sure to check their events calendar.
Farmers Markets and Road Side Stands
Where you get to taste abundant local produce and seasonal baked goods, famous and delicious whoopie pies and other local offerings. Make sure you visit Central Market in downtown Lancaster, or Green Dragon in Ephrata, and stock up on souvenirs and homemade crafts.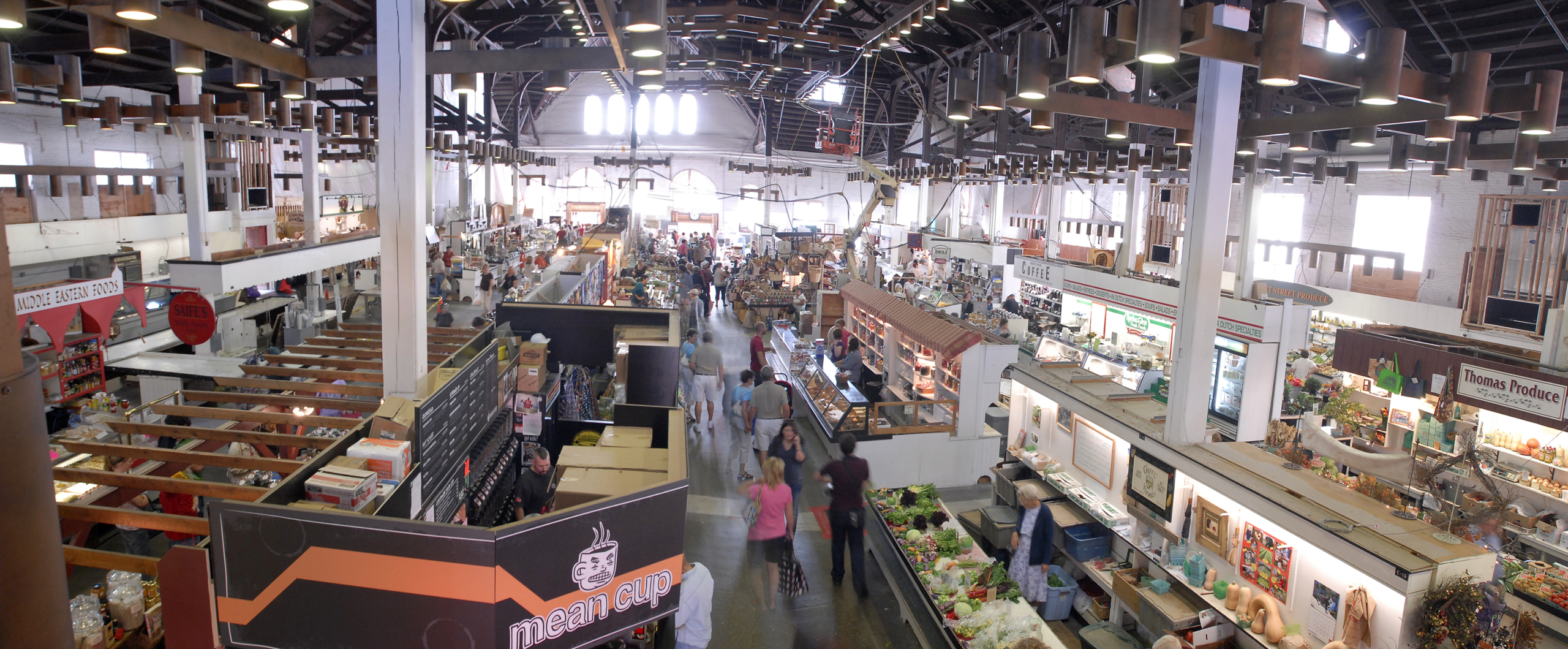 Image Source: lancasteronline.com
Antiques
Did you know that one of the largest concentrations of antiques in the country is here, in Lancaster County? If you're a fan of 'antiquing', or simply want to experience it, there's a variety of antique shops and antique malls that offer a wide selection of antiques and collectibles, from furniture and clocks to jewelry, china, and much more. Some of the most famous places are Adamstown in PA Dutch Country, referred to as the Antiques Capital of the U.S, and Strasburg.
Amish Attractions and Covered Bridges
Spend the day outdoors on bikes or tours and explore the area. Covered Bridge Scooter Ride is a great way to experience historic Pennsylvania Dutch Country and its stunning nature. A guided covered bridge tour on a scooter will take you along 40+ miles of Amish country back roads, with an insightful look at some of Lancaster County's oldest covered bridges and the local culture.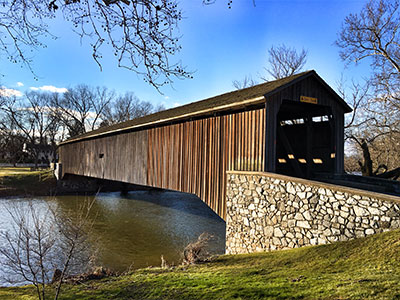 Image Source: visitlancasterpa.net
Spa Experience
Finally, relax and rejuvenate at one of many terrific local spas!
Ask us for some recommendations for a lovely, stress relieving, and pampering spa experience.
Whether you're a visitor to charming Lancaster County, or you're a local looking for ways to bring more fun to your family life this summer, we hope you get to explore these activities and places and come back for more.
We welcome you to one of the best hotels in Lancaster PA – a family friendly and a very romantic hotel that is more than just a room with beds – the Fulton Steamboat Inn is sure to make your visit or weekend gateway an amazing experience.
This is the most unique among the Lancaster PA hotels that looks like a beautiful steamboat, with state of the art amenities, and comfortable and elegant accommodations.
Also, two brand new enlarged gazebos have been added to the pond and walking trails in the Fulton's beautiful outdoor area for the comfort and enjoyment of our guests.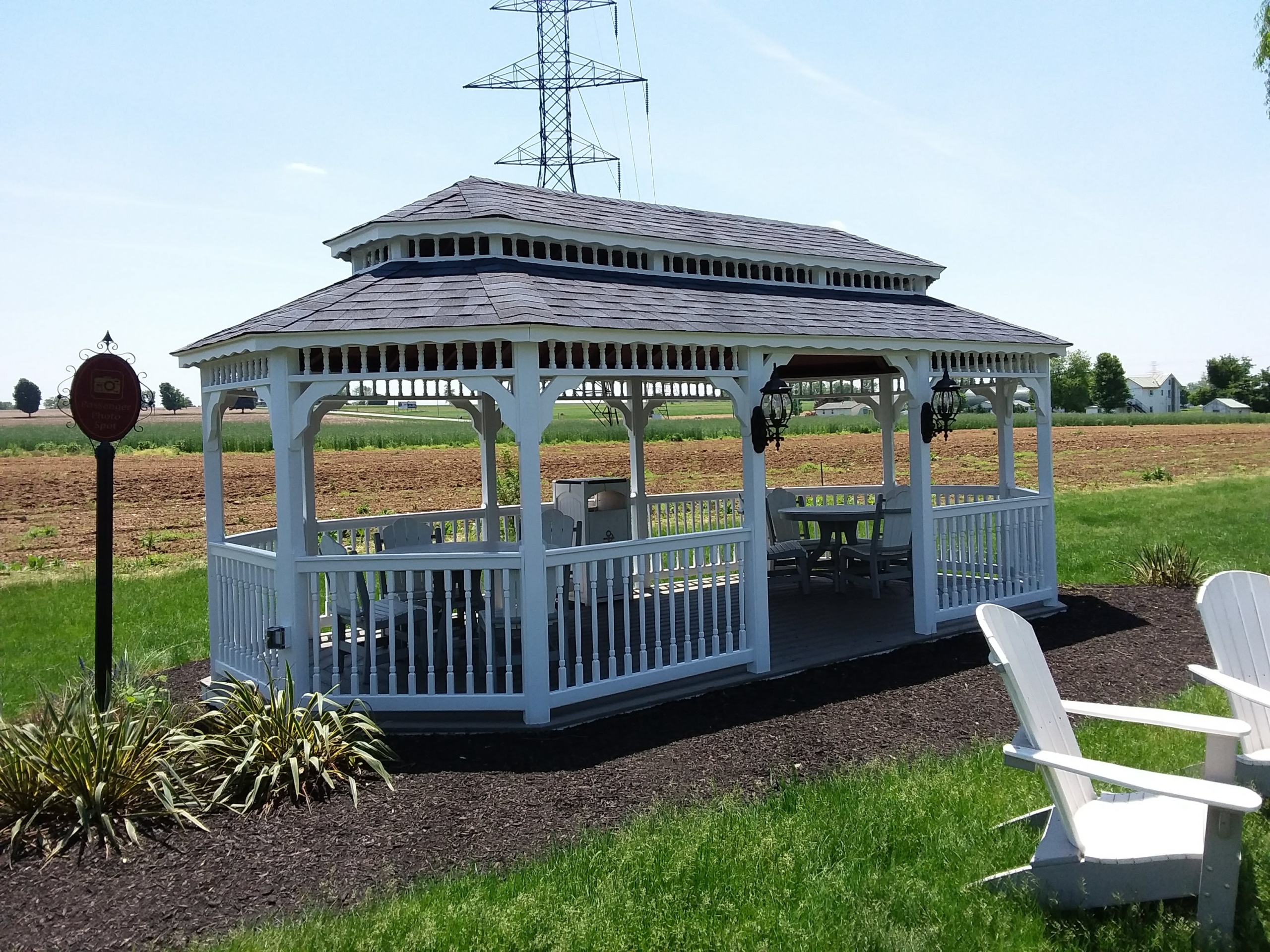 You'll find our location to be ideal – right in the beautiful PA Dutch Country, on Route 30, and from here you can walk or take a short drive to dozens of artisan shops, restaurants, family fun and cultural attractions, including the Amish Country, Lancaster and other local towns.
Also, the whole family can enjoy a round or two of miniature golf right across the street from the Fulton!
With all the activities, you and your loved ones are bound to work up a great appetite, but worry not, Fulton has got you covered – you'll find great food and drinks options right here!
It is our passion to make sure our guests can have fun, relax, rejuvenate, and create lasting memories – ask as about the local attractions and we'll be happy to provide more info!
We welcome you aboard the most unique, family friendly hotel in the area – start planning your summer fun and book your fun "Steamboat Passage" today.