Falling in love with Lancaster, PA is easy – especially in the fall.
When the heat and liveliness of summer give way to a more calming vibrancy of fall and amazing changing colors, fragrant air with a dash of chill, and nature's bounty surround us, Lancaster County, PA becomes even more inviting and charming.
This season is the perfect time to visit Lancaster, Pennsylvania, and explore the area soaking up the sun and warm weather before the cold of the winter.  
Among many great local attractions and events, now is the time to also visit local farmers markets and roadside stands, since they are abundant with delicious produce and homemade goods. Autumn is the harvest season so you can have fun picking up your own apples, enjoying beautiful local vineyards or trying your skills at one of the corn mazes.
This fall stay at a hotel that's going to make your visit even more eventful and memorable – the Fulton Steamboat Inn.
We take a lot of pride in the beautiful outdoor area that surrounds our hotel where you can have a great time in the fresh air.
Recharge and relax by our magnificent duck and koi feeding pond, marvel at the sunrise or sunset strolling along the walking trails and take in the beauty of the rolling hills of the surrounding Lancaster County Farmland.
Now, we have recently added a lovely fish tank moat, filled with koi fish, enhancing the look and feel of our already unique looking hotel.
Did you know that we are the only hotel in Lancaster, PA with a fish tank moat?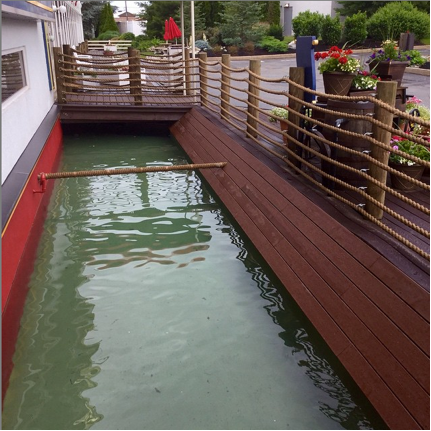 Spend some quality time with your significant other or your family by the fire pit. Read a book as your kids enjoy some carefree time in our new JR. First Mate's Happy Harbour Landing Playground.
After you've had fun being outdoors, we invite you to enjoy a swim or some leisure time at our sparkling indoor pool at the Fulton Steamboat Inn; if you miss the heat of the summer, worry not, the pool is heated! And, a whirlpool with its cozy warmth awaits you here, too.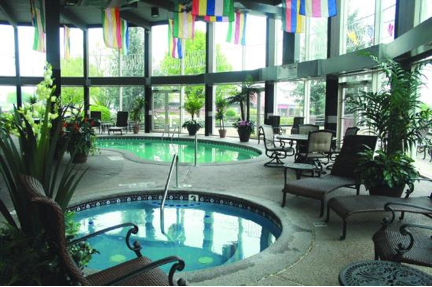 Also, rest assured that you can also enjoy delicious meals right here, as the hotel boasts Huckleberry's Restaurant & Tavern, with a pleasant atmosphere and friendly, personalized service; families, couples and groups are all welcome.
This fall, enjoy the quiet beauty, vibrant towns, seasonal offerings, and numerous fun events in charming Lancaster County. Start planning your adventure, and let the charm and wonderful amenities of the Fulton Steamboat spoil you.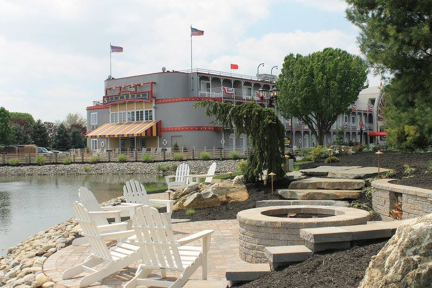 If you're looking for hotels in Lancaster, PA where you can both be pampered and have a restful vacation – trust us and become part of the generations of happy guests who keep coming back.
For the most unique among hotels in Lancaster, PA, book a stay at the Fulton Steamboat Inn today.