Lancaster County PA offers so many amazing and unique experiences to locals and visitors.
History and tradition blend effortlessly with the vibrant and modern, as well as the green rolling hills and the urban flare, and it's easy to explore it all. People may initially be drawn to the area for a specific reason; yet the overall, eclectic beauty of the county will charm you, as you find yourself wanting to come back and explore more.
As you search to find the best among many hotels for you and your family, we're sure many factors come into play as you make your decision.
The Fulton Steamboat Inn has been referred to as the most unique hotel in Lancaster County PA. Our hotel's location, history, design, ambience, and service, are some of the reasons why our patrons keep coming back. Plus, our adorable koi and duck-feeding pond, which leaves very few people indifferent!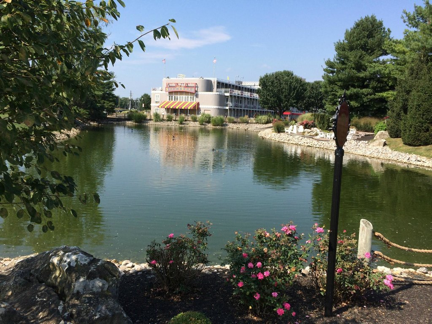 At Fulton Steamboat, our ultimate goal is to have happy customers who love staying with us and love coming back, and who love telling their friends and family about how much they love staying with us and why.
We also very much appreciate when our customers write reviews about their experiences here at Fulton Steamboat.
Nowadays, online reviews play a key role in people deciding where to stay, eat or go when someone travels.
We strive to do our best to always deserve five star reviews as a Lancaster PA hotel. Also, we always want to know how to get more stars from people who give us less than five stars, since we are always looking for ways to improve.
Here are some of the most recent reviews on Trip Advisor that made us smile and happy knowing we were able to enhance someone's stay with us:
"Got in late but driving in to the parking lot and seeing the boat was awesome. Walking into the lobby was an amazing sight and the room that my family stayed in was awesome. Instead of my kids having to sleep in a pull out sofa bed, they got to sleep in bunk beds. We would definitely stay here again", Michael J from Florida
"We found this place on the Internet and was a skeptical because the rate was so low compared to where we had been looking. We were really impressed. The Inn is beautiful. There was lemonade and chocolate chip cookies out in the lobby. There was an entire room dedicated to helping you find things to do in the area, including an interactive digital event board. Our room had a Victorian feel and was clean and comfortable. This was really a great place to stay!
If you cherish every moment of your travel and love creating lasting memories from your journeys – The Fulton Steamboat Inn is the place for you!" sdcamp3020 from AL
"I stayed at the Steamboat Inn June 4-6, 2015 with my two granddaughters 12 and 13.
Our room was huge, had a queen bed plus a bunk bed with a trundle. We were close to the pool, which we loved. Was not noisy. The pool is fantastic with a hot tub near by. The staff was great…We bought breakfast (at the time of confirming the hotel) for two mornings. It was more than we could eat, and the girls ate very little. So I canceled the second breakfast and they credited my account with no problems. If you are a big breakfast eater, then buying it ahead is good, but it was too much for us and I felt like we wasted food and money. Would love to stay there again, highly recommend it." Alaskagrandma from Alaska
"We stayed at this hotel a couple of years ago and decided to stay here again. We are glad we did – it didn't disappoint. It is a really nice hotel, in a good location and the rooms are clean (which is the most important thing to us). The staff is really friendly and always pleasant. We didn't eat at the hotel, so I can't speak to the dining that is offered there, but it looks to be good and has some good menu options. I have recommended this hotel to several friends who have also stayed here and enjoyed it. The hotel is close to lots of dining choices, all the sites in the Lancaster area including Dutch Wonderland, Safe and Sound, and of course shopping (outlets). We will definitely be back again!" Joanne73 from NY
We hear from many of our patrons how much they enjoy that the Fulton Steamboat does look like a steamboat. It can make you feel like you're about to take off into the serene waters, while Victorian and Nautically themed guest rooms convey authentic riverboat atmosphere, and the hotel's interior welcomes you with its elegant, yet comfortable décor.
Fulton Steamboat's surrounding is very tranquil, with the charming backdrop of Lancaster County abundant farmland. You'll find walking trails around our koi pond, a fire pit, and plenty of opportunity to enjoy the sunset, sunrise, and so much more.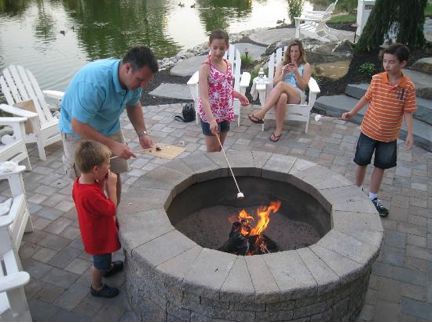 If you're traveling with kids – worry not, we have you covered. Right outside of the hotel there's JR. First Mate's Happy Harbour Landing Playground – a fun area for little ones to play.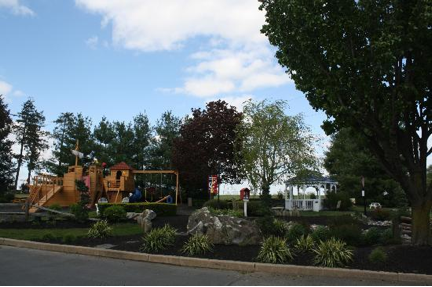 Visitors also appreciate the convenience of having two restaurants at the Fulton Steamboat Inn, so you can enjoy some great food and drinks right here. And, we even provide entertainment on certain nights and a Happy Hour in the Tavern!
We hope that our hotel's quality amenities, cleanliness and comfort, friendly and efficient service, and great location (on Route 30 close to many of Lancaster's main attractions), continue to delight all passengers aboard the Fulton Steamboat Inn.
We almost forgot, for the times you just want to relax, or get refreshed, we have a sparkling Indoor Pool and Whirlpool right here for you.
Welcome aboard the Fulton Steamboat Inn, the most unique Lancaster PA hotel.
We look forward to making your next stay with us a wonderful and memorable experience, and graciously hope to read about it on Trip Advisor and other online reviews.
Book your "steamboat fare" today.
You can read more Trip Advisor Reviews for Fulton Steamboat Inn here.