While every season in Lancaster County, PA offers something very beautiful, fall lends a special magnificence.
This fall, experience the splendid offerings and enjoy crispy air, colorful leaves, bountiful nature, and mesmerizing sunsets. Also, fall is a great time to explore the tranquil settings and the urban vibrancy of Lancaster County, so come join all the attractions the fun events.
Whether you're a first-time visitor, a Lancaster lover coming back as often as you can, or a local, Lancaster County will have you fall in love with its autumn charm. Now, why not taking your vacation or gateway to another level by staying at a charming hotel that's also conveniently located close to local fun sightings!
When searching for best fall hotels in Lancaster PA, count on the Fulton Steamboat Inn to make your visit memorable and even more enjoyable.
We hand-picked some fun things to do in Lancaster PA in the fall for you:
Covered Bridge Scooter Ride
Enjoy the thrills of riding in the breezy autumn air on a one or two person 50cc scooter.
This is a guided covered bridge tour of Pennsylvania Dutch Country that will take you along 40+ miles of Amish country back roads, with an insightful look at some of Lancaster County's oldest covered bridges, so you can explore the area and the local culture with an experienced guide.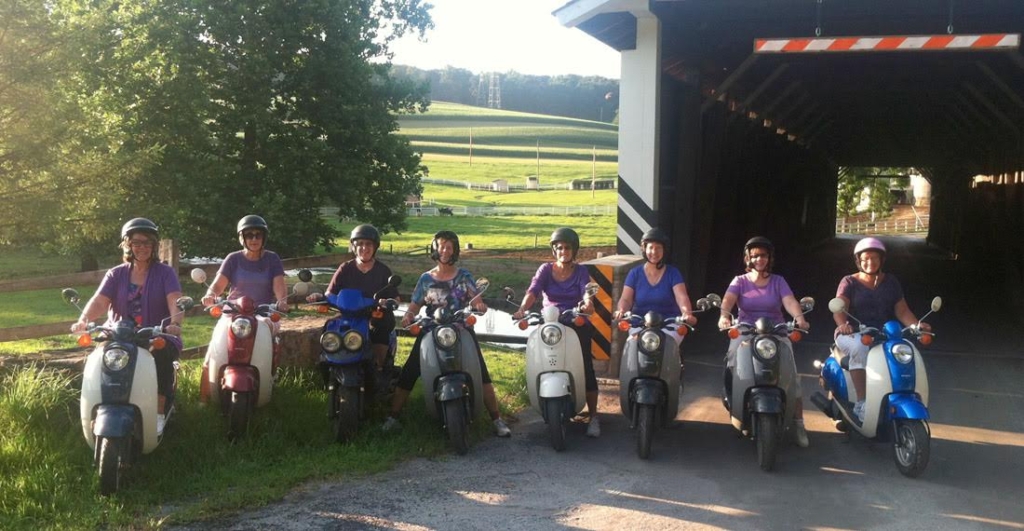 The Covered Bridge Scooter Ride provides an exciting opportunity to experience historic Pennsylvania, and relish the marvelous nature in the fall.
Second Friday Lititz
Historic downtown Lititz becomes alive with fun things to see and do every second Friday of every month, from 5-9pm!
To experience "Lovin' Lititz Every Second" celebration in the fall is a special treat. You will fall in love with the charm, energy and enthusiasm of this small town in Lancaster county.
Local shops, restaurants, and galleries stay open late throughout downtown, as musicians, artists and entertainers bring so much magic to historic Lititz.
Take a stroll down Main Street for refreshments, live music and great food!
Flavors of Fall Fest in Hershey
Fun and adventure await you this autumn, and any season, at Hershey's Chocolate World Attraction!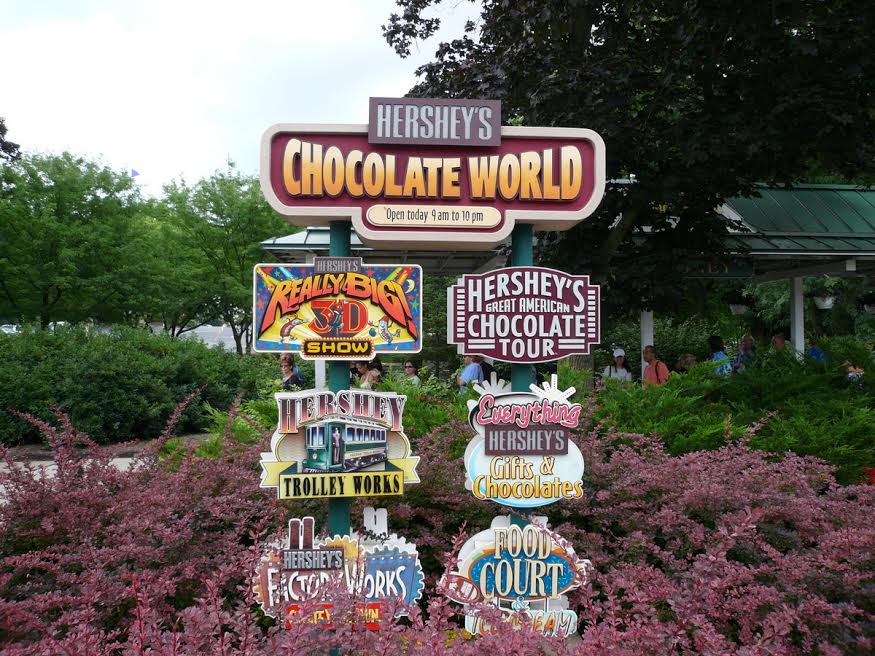 Come indulge in the delicious flavors this fall and create sweet memories with your loved ones. Enjoy a limited edition seasonal savory dish, such as the Pumpkin Portobello Pizza, Thanksgiving Wrap, Roasted Pumpkin & White Chocolate Soup or Hershey's Baked Sweet Potato. Then, complete your experience with a sweet treat of a Pumpkin Pie Milkshake, Pumpkin Cookie or Pumpkin Muffin!
Wine Fun
Lovers of wine and breathtaking views – be sure to visit the Vineyard at Grandview!
And, if you happen to be around on October 21, join them for their 4th annual Trick or Treat in the Vineyard, an evening of fun that both children and adults can enjoy.  
Wagon rides, mulled wine and apple cider, yard games, face painting, candy for the kids and wine tasting for adults, and Hotel Transylvania 2 movie in the vineyard at dusk.
If you love picnics and wine, we have something special picked for you – a tranquil afternoon at the Waltz Vineyards, taking in the beautiful panoramic views of Lancaster County, as you sip some estate-grown, premium wine and the lunch you packed for this romantic occasion.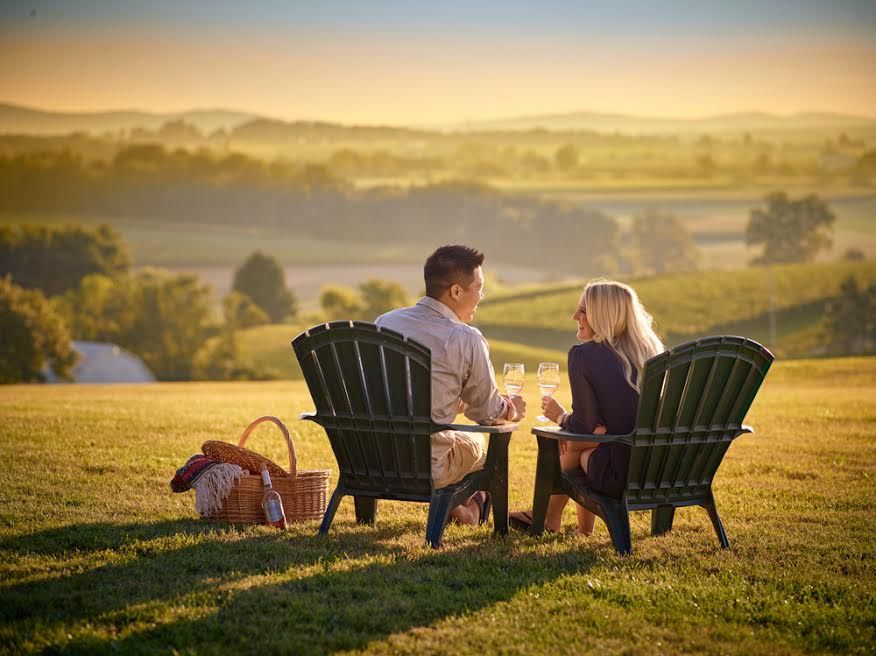 Farmers Markets and Roadside Stands
Savor abundant local produce and seasonal baked goods, famous and delicious whoopie pies, sip warm apple cider, and other local offerings. This is the harvest time, so all local farmers markets, such as the Central Market in downtown Lancaster, or Green Dragon in Ephrata, and roadside stands in the area will be happily full of all kinds of amazing goods.
Also, get your souvenirs and homemade crafts at the markets, and, maybe, wander through the many beautiful orchards and corn mazes.
After you have explored Lancaster County, experienced its charm and savored its many lovely flavors, come relax and rejuvenate at the welcoming Fulton Steamboat Inn.
Let the beauty of autumn settle in as you enjoy one of our many superb amenities, such as our Indoor Pool & Whirlpool, and make sure you take advantage of our outdoor patio area with a duck and koi fish pond, fire pit, and walking trails surrounded by magnificent Lancaster County Farmland.

For the most unique Lancaster PA hotel experience, check out the Fulton Steamboat Inn today.