The beautiful season of nature blossoming, birds singing, people enjoying the outdoors after the long, cold winter, is upon us – and it looks really good on Lancaster County.
Each year, 10 plus million people visit the area as one of America's favorite vacation destinations for all ages. Lancaster County draws people in with its rich history and tradition, beautiful rolling hills and bountiful farmland, quaint towns, family attractions, eclectic shopping, and much more.
And, one of the attractions and a Pennsylvania Dutch Country original is the mud sale! This popular event is held on weekends during the spring, February through June, and a few in late summer/early spring.
But, what on earth is a mud sale?
Mud Sales are dynamic and fun annual auctions, held at a number of local fire companies, that attract thousands of people looking for bargains. Since many Lancaster County towns and villages are protected by volunteer fire companies, the mud sales are a way for them to raise funds to pay for needed equipment and supplies, by offering various items to locals and visitors to bid on and buy.
The name comes from the conditions in the late winter – early springtime when the first sales begin and the grounds are mostly still muddy. This tradition that brings together thousands of Amish, Mennonites, "English", and a lot of everyone else, started back in the mid-1960's.
As far the actual sales, you can find anything from Amish quilts and local artisan items to antiques, from groceries to live animals, from lumber and lawn equipment to buggies.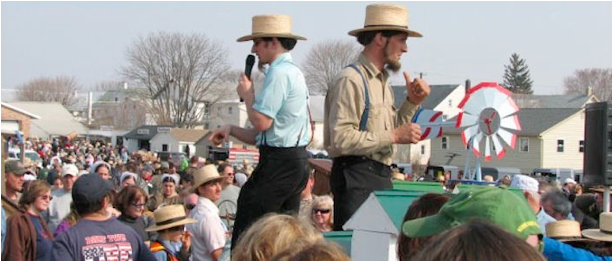 Photo source: lancasterpa.com
There are usually several auctions going on at the same time, and with such a variety of items, there's never a dull moment at the mud sales. The event not only provides great bargains and lots of food, but also a sense of community and unique heritage.
Over the course of the last five decades, money from the sales has helped build firehouses, purchase equipment, and train First Responders, so each purchase truly benefits a worthy cause.
So, if you're traveling to Lancaster soon, or if you're a local – grab your friends and family, put on your boots, and come to a mud sale – a truly unique Pennsylvania Dutch Country experience.
When selecting a Lancaster PA lodging, select a hotel that not only offers beautiful and comfortable accommodations, but is also conveniently situated, since the right location can make all the difference.
Choose Fulton Steamboat Inn, situated in the picturesque Dutch Country on the Route 30, and enjoy its authentic riverboat feel in a tranquil environment, superb accommodation, comfort, amenities, and friendly service.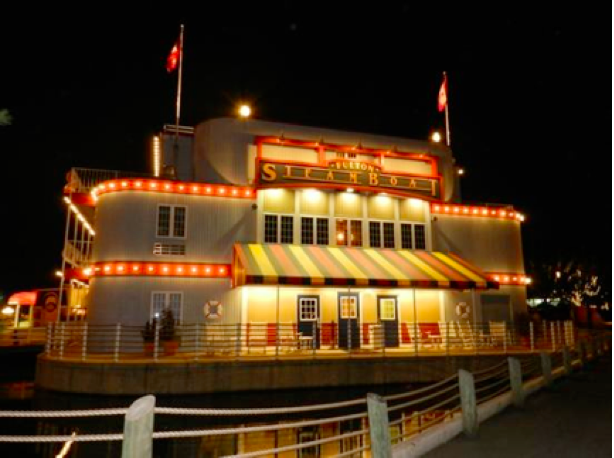 After strolling, shopping, and exploring mud sales and the area, come relax by our indoor pool and whirlpool, and rest in a beautiful and comfortable room, and savor the many flavors at the Steamboat's Tavern and The Huckleberry Restaurant.
Our friendly and helpful staff is here to provide you with more information on mud sales, including the 2018 dates and locations.
Welcome aboard the Fulton Steamboat Inn – book your "steamboat passage" today.